Motor Salvage Irl. first started operating in 1990. Having gained extensive experience in the motor industry Motor Salvage Irl recognised a niche in the market for motor salvage. After many years of building this enterprise it has now gained a secure position in the industry and has become one of Ireland's largest motor salvage companies. It is one of the leading recycled parts distributors in the South East. Owning to a large intake of modern vehicles for dismantling on a daily basis Motor Salvage Irl continues to grow its stock of quality recycled parts.
Motor Salvage Irl prides itself on professionalism and environmental awareness and ensures that all employees share this attitude. Spending many years portraying work ethic through reliability, courtesy and service Motor Salvage Irl has obtained a high level of goodwill amongst the local community and businesses alike.
Motor Salvage Irl. prides itself on its high level of environmental awareness following strict guidelines and working in conjunction with Wexford County Council to ensure that a high level of awareness is constantly attained. All vehicles are de-polluted within ten days of arrival to the compound and every vehicle which is deemed end of life is disposed of in the most environmentally friendly manner possible.
Motor Salvage Irl. strives to provide high levels of service and cost efficient products and with the launch of motorsalvageirl.com these have become more accessible. Therefore, when using Motor Salvage Irl. you can be confident that you are getting knowledgeable advice, high quality products and competitive prices and Motor Salvage Irl hopes to continue this into the future.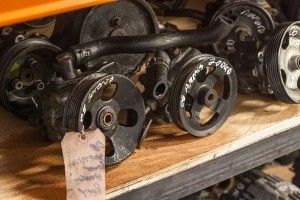 Parts can be bought with confidence as they are removed directly from vehicles on site which ensure suitability and fit for purpose intended. They will for the most part be of OEM standard and quality, good fit and no hassle replacement.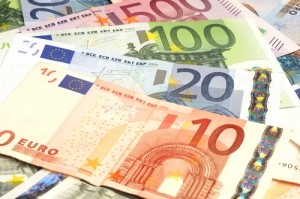 Repair costs can run high with some modern vehicles, so where a recycled part as an an alternative is available, while not compromising on quality, it's the smart way to save on original replacement parts.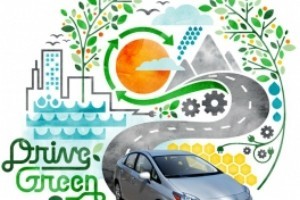 Helping the environment by reusing parts from an end of life vehicle…
Manufacturing of new replacement parts has a grave impact on the environment and a strain on natural mineral resources. By utilising the recycled parts readily available to us we can reduce carbon emissions and water pollution which are  bi products of the manufacturing industry.
All our vehicles are sourced directly from leading insurance companies. We do our best to make sure all used parts are in good working order to ensure the highest quality for all our customers.